Adobe Photoshop Tutorials
[ Advanced Tutorials ] [ Basic Tutorials ]

Deprecated: Function eregi() is deprecated in /home/pimp08/public_html/tutorials/submit/show_news.php on line 16

Deprecated: Function eregi() is deprecated in /home/pimp08/public_html/tutorials/submit/show_news.php on line 36

Deprecated: Function eregi() is deprecated in /home/pimp08/public_html/tutorials/submit/inc/shows.inc.php on line 23

Deprecated: Function eregi() is deprecated in /home/pimp08/public_html/tutorials/submit/inc/shows.inc.php on line 23

Neutron Effect

1. Create a new image: 500x350 pixels, with a Transparent background and a resolution of 72. Rename this layer "background".

2. Press CTRL+D to reset the colors. Then Select the color Black and change it to this color code: # 13364E. Fill the layer "background" with this color.

3. Create a new layer and call it "star". Select the Brush tool, and use the brush tool. Choose the brush that has anti-aliased edges, 45 px wide-- this one:





And make the Opacity: 50% and Flow: 100%.

4. Position the brush in the center of the image. Click the mouse three times to make a more defined circle.

5. Choose the Smudge tool--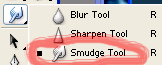 And smear the edges of the circle to look something like this: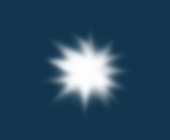 6. Select the layer "background" then select the Dodge tool. Make the Exposure: 50%. Then make small lines that coming out of the circular star. It should look something like this: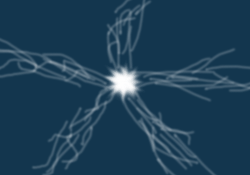 7. Now change the Exposure to 75% and add more lines. It might look like this: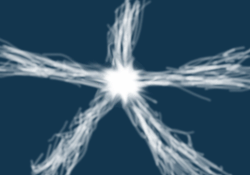 8. Now go to Image > Brightness/Contrast with the following settings: Brightness: -25, Contrast: 50-60 (Choose the best one for your image).

9. You're done! Your final product should look something like this: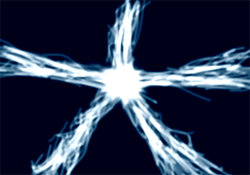 (click the image to make it bigger)

Tutorial made by PimpMyCom
Thank you and I hope I've helped.