Adobe Photoshop Tutorials
[ Advanced Tutorials ] [ Basic Tutorials ]

Deprecated: Function eregi() is deprecated in /home/pimp08/public_html/tutorials/submit/show_news.php on line 16

Deprecated: Function eregi() is deprecated in /home/pimp08/public_html/tutorials/submit/show_news.php on line 36

Deprecated: Function eregi() is deprecated in /home/pimp08/public_html/tutorials/submit/inc/shows.inc.php on line 23

Deprecated: Function eregi() is deprecated in /home/pimp08/public_html/tutorials/submit/inc/shows.inc.php on line 23

White Box Text Effect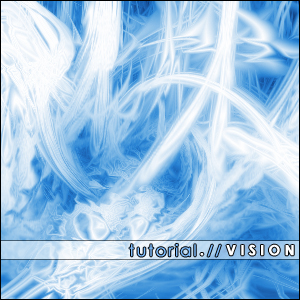 1. Open your document you want to add this effect to (or start a new document).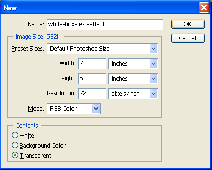 (click the image to view the full version)

2. Press the "D" key to reset your colors to Black on your foreground and White on your background. Now write some text (this is optional, but it sets the grounds for how big you'll make the bar).




(click the image to view the full version)

3. Create another layer below your text layer. Now go to that layer.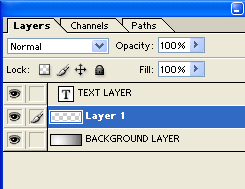 4. Grab your Single Row Marquee Tool...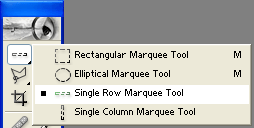 ...and make a single row marquee selection a couple of pixels above your text.





5. Now click the button that says "Add to selection"...





...and make a single row marquee selection the same number of pixels as you used in step 4, but this time below your text.





6. Now hold ALT and press BACKSPACE. This will fill your selection with your foreground color. Now hold CTRL and press the D key. This will deselect your marquees.





7. Now grab your Rectangular Marquee Tool...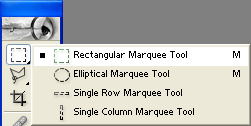 ...and select the space in between your two black lines (on the layer under your text layer, the same layer with the two black lines).





8. Make sure your colors are default (if you are unsure press the "D" key again) and also make sure you're still on your text effect layer (below your text layer) and hold CTRL and then press BACKSPACE to fill the area with White color.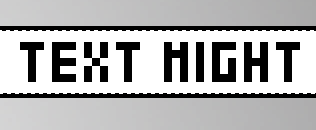 Now hold CTRL and press D to deselect your selection.

9. Now go your text-effect layer's layer proporties section on your Layer Palette. Change the layers opacity anywhere from 25-75. Use whatever looks best for your image. I used 50%.





10. (OPTIONAL) Technically, the tutorial is over, but I thought I'd just share some extra thoughts on this subject while I'm writing this. Of course, you're background will be more flavorful, and your text will have some cool text effects on it, so these two things will spice up your image more. I just used a general (kind of boring) image with generic settings and all that. If you add more effects and play around with it some more, this effect could look really neat. I played around with it a little more, and this is what I came up with: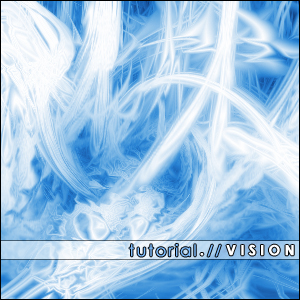 Well thanks for reading, I hope I've helped. If you have any questions, comments, or concerns, feel free to email PimpMyCom using the contact us form.
Thank you.