Adobe Photoshop Tutorials
[ Advanced Tutorials ] [ Basic Tutorials ]

Deprecated: Function eregi() is deprecated in /home/pimp08/public_html/tutorials/submit/show_news.php on line 16

Deprecated: Function eregi() is deprecated in /home/pimp08/public_html/tutorials/submit/show_news.php on line 36

Deprecated: Function eregi() is deprecated in /home/pimp08/public_html/tutorials/submit/inc/shows.inc.php on line 23

Deprecated: Function eregi() is deprecated in /home/pimp08/public_html/tutorials/submit/inc/shows.inc.php on line 23

Swiss Cake Roll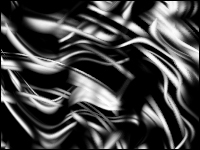 1) Create a new document, however big you want your image to be. Make sure your resolution is 72 and your background color is Transparent. Now fill your background layer with black. Press "D" to reset the colors.

2) Inverse your colors (so that white is your foreground color and black is your background color) and select the brush tool. Select the brush that is blurry (not the harsh brush) and make the width about 27 (I think there is a 27-width blurry brush preset tool in the brush tool window or whatever). Now make crazy brush strokes. Cover most of your image. Use both horizontal and vertical brush strokes, but try not to go too crazy.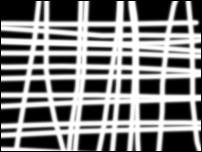 3) Now duplicate your layer and go to Filter > Distort > Wave with the following settings: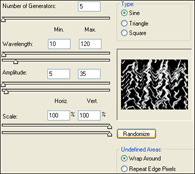 (Click the image to make it bigger)

4) Go to the blending mode tab on your Layers Palette and select Linear Burn.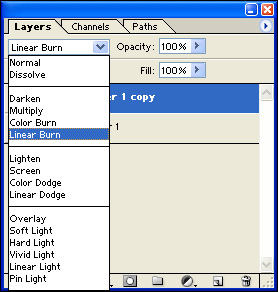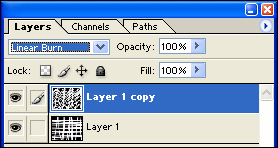 Now merge your layers together by pressing CTRL + E. You're image should look a little strange, but you're not done yet.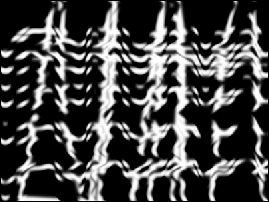 5) Duplicate your layer again, we're not done here. Go to Filter > Distort > Twirl with about 400 twirl.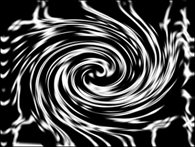 (Click the image to make it bigger)

Ooh, look what happened. Now set the blending mode to Multiply. If it doesn't look very cool so far YOU'RE NOT QUITE DONE... so hold on.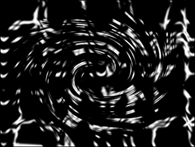 (Click the image to make it bigger)

6) Duplicate your layer once more. Filter > Distort > Wave, you know the drill. Keep the settings you used above, just hit the Randomize button a couple times until it you get something that looks cool, maybe something like this: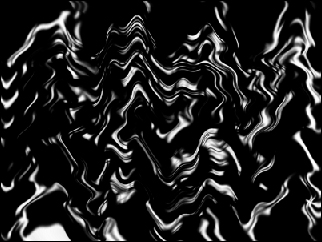 Sorry for the bad quality image. You get the picture... carry on.

7) Now change the blending mode to Lighten. Now press CTRL + E to merge your two beautiful layers together.

8) If your jaw doesn't drop right away at the awesomeness of you're swiss cake roll, you can add color to it by going to Image > Adjustments > Hue/Saturation and check the box that says "colorize". I don't know that it will do much but you may like it. Anyways, here's what I came up with, your image should look something like it as well: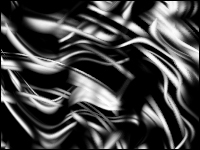 (Click the image to make it bigger)

Thanks for reading.