Adobe Photoshop Tutorials
[ Advanced Tutorials ] [ Basic Tutorials ]

Deprecated: Function eregi() is deprecated in /home/pimp08/public_html/tutorials/submit/show_news.php on line 16

Deprecated: Function eregi() is deprecated in /home/pimp08/public_html/tutorials/submit/show_news.php on line 36

Deprecated: Function eregi() is deprecated in /home/pimp08/public_html/tutorials/submit/inc/shows.inc.php on line 23

Deprecated: Function eregi() is deprecated in /home/pimp08/public_html/tutorials/submit/inc/shows.inc.php on line 23

Radical Lines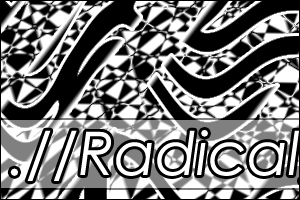 1) Create a new document however big you'd like, and make sure the background is transparent and the resolution is 72. Rename the background layer "BG".

2) Press the "D" key to reset the colors. Now fill your layer "BG" with black by holding ALT and pressing BACKSPACE. Your background layer should be black. Create a new layer above layer "BG" and name it "BRUSH".

3) Grab your brush tool with the following settings...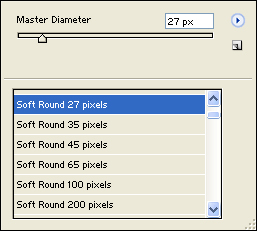 ...Now make white brushstrokes left, right, up, and down, try to mostly fill the canvas, but don't overdo it.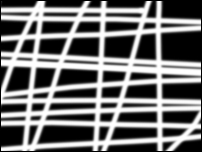 4) Now go to Filter > Distort > Wave (make sure you're on your layer "BRUSH") and use the default settings, and hit the RANDOMIZE button untill you get something that looks good for your image.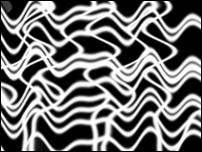 5) Now duplicate your layer and call it "LINES". Change the blending mode to "Vivid Light"...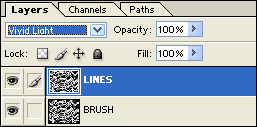 ...and your image should look like this: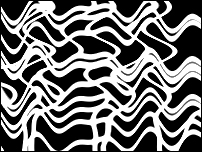 6) Press CTRL + E to merge your two top layers together ("LINES", and "BRUSH"). You should be left with "LINES" and "BG". Now grab your Magic Wand tool and make sure the settings look similar to those below...





...And make sure your on your layer "LINES" and click on the white lines in the layer.

7) Now create a new layer and press "D" to reset your colors again. Here's the fun part. Grab your gradient tool with the following settings...





...And make a gradient by clicking in the very center of your image and dragging your mouse to the bottom right corner of your image. You should get a strange looking effect. You're not done yet....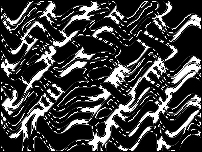 8) Now temporarily disable all of your other layers. You should be left with just a layer that looks like this...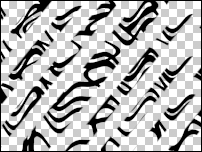 9) You're done! You can apply this layer to a background of your choosing, maybe add effects to it or whatnot... I played around and this is what I came up with: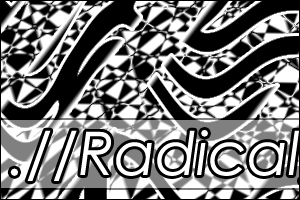 (Click the image to make it bigger)

Thank you for reading and have a nice day.