Adobe Photoshop Tutorials
[ Advanced Tutorials ] [ Basic Tutorials ]

Deprecated: Function eregi() is deprecated in /home/pimp08/public_html/tutorials/submit/show_news.php on line 16

Deprecated: Function eregi() is deprecated in /home/pimp08/public_html/tutorials/submit/show_news.php on line 36

Deprecated: Function eregi() is deprecated in /home/pimp08/public_html/tutorials/submit/inc/shows.inc.php on line 23

Deprecated: Function eregi() is deprecated in /home/pimp08/public_html/tutorials/submit/inc/shows.inc.php on line 23

Abstract Spiral Tubage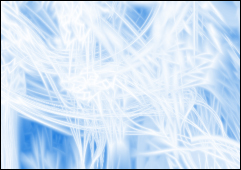 1. Create a new document. Rename the background layer to "BG". Press CTRL + D to reset the colors.

2. Now select your gradient tool with these settings:




(click image to enlarge)

3. Now make a bunch of different gradients. It doesn't matter the specific way or how many you make, just go crazy and make something that looks like this: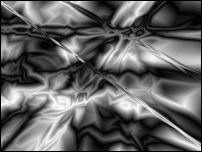 4. Duplicate this layer. Call it "WAVE" and go Filter > Distort > Wave. Use the default settings and press the "Randomize" button until you get something you like. Now set the blending options on this layer to "Lighten". Now Press CTRL + E to merge these two layers.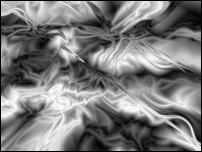 5. Repeate Step 4 about 2 or 3 times, or untill you get something you're happy with.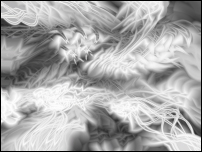 6. You can add twirl to your image by going to Filter > Distort > Twirl.

7. You can give your image a cool polar coordinate effect by going to Filter > Distort > Polor Coorinates and choose Polar to Rectangular. Make sure you're duplicating your layer before you add these effects, and you can play around with different blending modes if you wish. You can get some pretty nice effects.

8. Well, you're done. Here's my final product: