Adobe Photoshop Tutorials
[ Advanced Tutorials ] [ Basic Tutorials ]

Deprecated: Function eregi() is deprecated in /home/pimp08/public_html/tutorials/submit/show_news.php on line 16

Deprecated: Function eregi() is deprecated in /home/pimp08/public_html/tutorials/submit/show_news.php on line 36

Deprecated: Function eregi() is deprecated in /home/pimp08/public_html/tutorials/submit/inc/shows.inc.php on line 23

Deprecated: Function eregi() is deprecated in /home/pimp08/public_html/tutorials/submit/inc/shows.inc.php on line 23

Make An Image Black And White (Desaturate)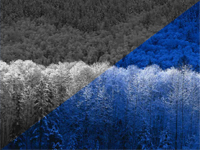 step 1
Welcome to Pimp My Com's Photoshop Basics tutorials. In this tutorial you will learn how to desaturate an image such as a photo to give it an old photo look (basically making it black and white, or taking out the color).
step 2

First, open your image that you want to make black and white. I'm going to use a Sample Picture that came with this computer when I bought it. Check it out here.
step 3

There are a few ways to do this. The easiest way is to go to Image > Adjustments > Desaturate. That will simply and in one step take away all of the color in your image. If you want your image to be mostly, but not all the way black and white, use this method: go to Image > Adjustments > Hue/Saturation. A box should pop up that looks like this. Here is where you can adjust the Saturation levels (or any levels you want, I suppose, but we're only going to go over the Saturation levels in this tutorial) to your liking. Check it out, the more you drag the bar down, the more the image desturates, and the more you bring it up, the more it saturates (the color gets more intense). Observe the (animated) image below.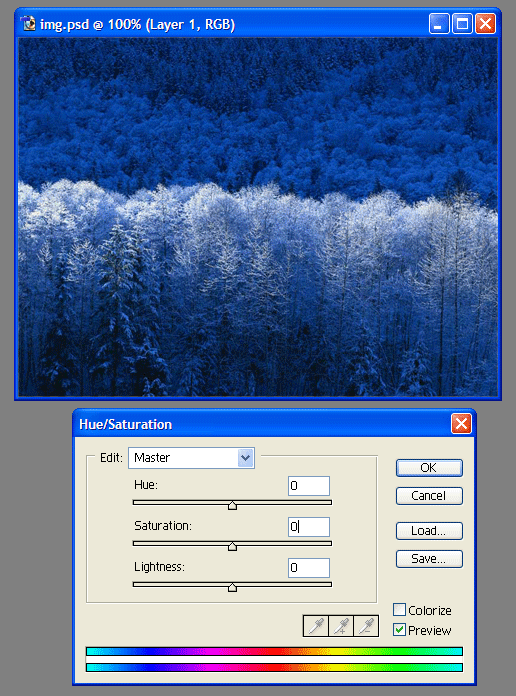 When you are done and have found a value you like, press the "OK" button and save your image. I hope this tutorial has helped.