Adobe Photoshop Tutorials
[ Advanced Tutorials ] [ Basic Tutorials ]

Deprecated: Function eregi() is deprecated in /home/pimp08/public_html/tutorials/submit/show_news.php on line 16

Deprecated: Function eregi() is deprecated in /home/pimp08/public_html/tutorials/submit/show_news.php on line 36

Deprecated: Function eregi() is deprecated in /home/pimp08/public_html/tutorials/submit/inc/shows.inc.php on line 23

Deprecated: Function eregi() is deprecated in /home/pimp08/public_html/tutorials/submit/inc/shows.inc.php on line 23

Creating A Spotlight Effect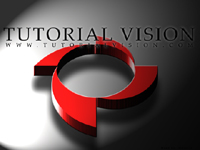 step 1
Welcome to Pimp My Comís Photoshop Basics tutorials. In this tutorial you will learn how to create a spotlight-like effect. This effect does an awesome job of making simple or plain-looking images stand out in two simple steps.
step 2
First, open the image you want to play around with. Now go to Filter > Render > Lighting Effects.
step 3

When you do that, a menu should pop up that looks like this. Now, personally, you donít have to mess with the number settings to get something that looks good. Just drag on the points in the preview box. Drag the points, play around until you get something you like, then press OK. Note that it may take you a few tries to get a desired result. No matter, this whole process takes all of 30 seconds each time, so just be patient and try until you get something youíre satisfied with. When youíre done, youíll have noticeable results. You can see my original copy and final product below. (Note: Click on the thumbnail images and the full version will open in another window.)


I hope this tutorial has helped you. If you have any other questions please feel free to e-mail me.