Adobe Photoshop Tutorials
[ Advanced Tutorials ] [ Basic Tutorials ]

Deprecated: Function eregi() is deprecated in /home/pimp08/public_html/tutorials/submit/show_news.php on line 16

Deprecated: Function eregi() is deprecated in /home/pimp08/public_html/tutorials/submit/show_news.php on line 36

Deprecated: Function eregi() is deprecated in /home/pimp08/public_html/tutorials/submit/inc/shows.inc.php on line 23

Deprecated: Function eregi() is deprecated in /home/pimp08/public_html/tutorials/submit/inc/shows.inc.php on line 23

Paint Bucket Functions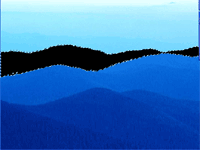 step 1
Welcome to Pimp My Comís Photoshop Basics tutorials. In this tutorial you will learn how to fill in a specific section or color of a image or photo with a different color.

step 2
Well to get this started your going to open that image or photo of yours that you want to change around. once you have done that select the Magic Wand tool and select the area of the image or photo you want to edit (for Magic Wand functions please Click Here)



step 3
Once you have selected the area that you wish to edit select the Paint Bucket and color you wish to use and simply fill.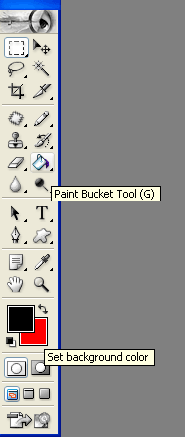 step 4
Once you have filled in the area you wish to change exit the magic wand tool and your all done changing the color of a specific area of your image or photo