Adobe Photoshop Tutorials
[ Advanced Tutorials ] [ Basic Tutorials ]

Deprecated: Function eregi() is deprecated in /home/pimp08/public_html/tutorials/submit/show_news.php on line 16

Deprecated: Function eregi() is deprecated in /home/pimp08/public_html/tutorials/submit/show_news.php on line 36

Deprecated: Function eregi() is deprecated in /home/pimp08/public_html/tutorials/submit/inc/shows.inc.php on line 23

Deprecated: Function eregi() is deprecated in /home/pimp08/public_html/tutorials/submit/inc/shows.inc.php on line 23

Nigtht Vision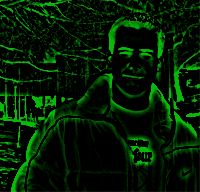 step 1
Welcome to Pimp My Com's Photoshop tutorials. In this tutorial you will learn how to make a regular image to look like its being viewed night vision goggles.
step 2
OK lets get this sweet look rollin get your image out what ever you want :) i will be using this picture of myself, sorry i know im horrible :( but its for a good cause :)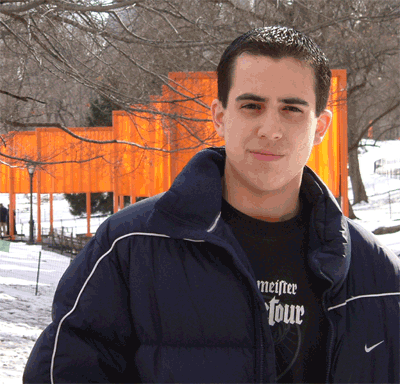 step 3
now we have our images out and we get rollin first leats head over to our colors and set yours up the way i have mine in the image below.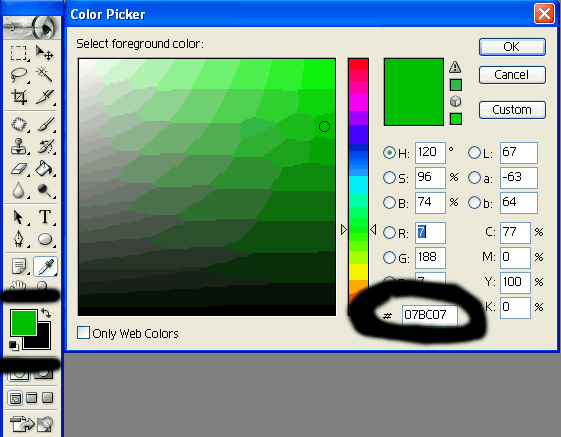 step 4
now we are all set and ready do this :)...head over to your filters--->sketch--->photocopy.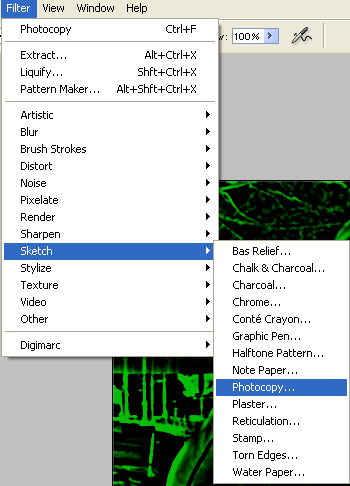 now a pop up is gonna show up make your options match mine in the following image.


step 5
now that your options are all matched up click OK and you image will be something like this .....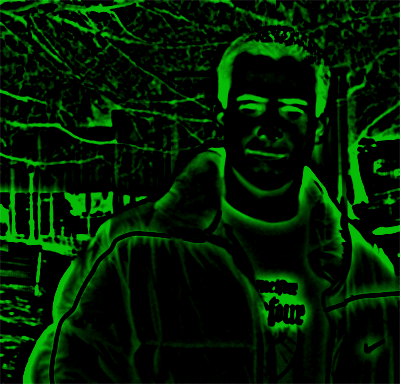 step 6
and thats your final product simple but effective hope you enjoyed and if you have any questions please feel free to e mail me at Avi@powbox.com and i will gladly help you :)