Adobe Photoshop Tutorials
[ Advanced Tutorials ] [ Basic Tutorials ]

Deprecated: Function eregi() is deprecated in /home/pimp08/public_html/tutorials/submit/show_news.php on line 16

Deprecated: Function eregi() is deprecated in /home/pimp08/public_html/tutorials/submit/show_news.php on line 36

Deprecated: Function eregi() is deprecated in /home/pimp08/public_html/tutorials/submit/inc/shows.inc.php on line 23

Deprecated: Function eregi() is deprecated in /home/pimp08/public_html/tutorials/submit/inc/shows.inc.php on line 23

Soft Rounded Buttons

step 1
Welcome. You're about to learn how to make nice soft, rounded, professional-looking buttons. Step one. Create a new document, around the size of 75 pixels by 75 pixels. Fill your background layer with white, and create a new layer and call it "button".
step 2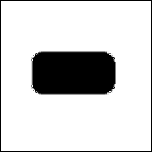 Grab the Rounded Rectangle Tool with these settings. Make a rectangle with the dimensions of around 42px by 22px. Obviously, you can't calculate that exact width and height, but just wing it and make a shape you're happy with.
step 3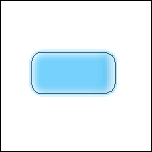 Now that you've got the shape down, let's give it some styles. Click on the Layer Style button on the Layers Palette and choose Inner Shadow first. Click the following links below and an image will pop up in another window that shows around which settings you should use.
- Inner Shadow
- Inner Glow
- Bevel and Emboss
- Color Overlay
- Stroke
Apply those settings to layer "button", if you're confused. Continuing....
step 4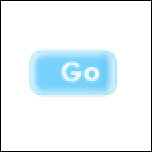 Now that we've got the button down, why not add some text to it? Make a new layer and type some text. Now give it some layer styles. I gave my text a little Inner Shadow.
step 5

Cool. Now if you want, you can add some symbol next to your text or something to finish it off and give it that extra professional touch. I made a three dotted arrow thing. You can make dots, arrows, carrots, circles, blocks, anything you think is simple and professional that might look good with your button. Well, this concludes our tutorial. Thanks For Reading.. Thanks; enjoy.