Adobe Photoshop Tutorials
[ Advanced Tutorials ] [ Basic Tutorials ]

Deprecated: Function eregi() is deprecated in /home/pimp08/public_html/tutorials/submit/show_news.php on line 16

Deprecated: Function eregi() is deprecated in /home/pimp08/public_html/tutorials/submit/show_news.php on line 36

Deprecated: Function eregi() is deprecated in /home/pimp08/public_html/tutorials/submit/inc/shows.inc.php on line 23

Deprecated: Function eregi() is deprecated in /home/pimp08/public_html/tutorials/submit/inc/shows.inc.php on line 23

Anime Layout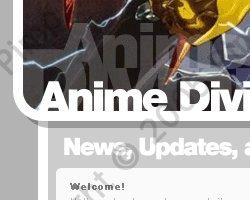 step 1

Let's start off by making a new document with a size of around 800x800 pixels, (depending on how big you want your layout to be). Rename your background layer (it should be transparent) to "bg". Set your Foreground Color to CCCCCC and then set your Background Color to B3B3B3. Press CTRL + BACKSPACE to fill your layer "bg" layer with a dark gray (B3B3B3). Product.
step 3

Now let's give it some styles. Click the Layer Styles button on the Layers Palette, and choose Stroke. Click the links below to view an image with the corresponding settings you could base your image on.
- Stroke
- Drop Shadow
...Apply those settings. Product.
step 4

Now it's time for a banner. Let's make it a funky banner, though. Get an image maybe a compilation of your favorite anime characters (these are hard to come by so you may have to make one yourself). Place it somewhere over your image, kind of like this. Maybe give it some styles?
step 5

It's pretty much up to you at this point. However, for the sake of the tutorial, I'll continue. From here just add some text. Add boxes, and fill them in.