Adobe Photoshop Tutorials
[ Advanced Tutorials ] [ Basic Tutorials ]

Deprecated: Function eregi() is deprecated in /home/pimp08/public_html/tutorials/submit/show_news.php on line 16

Deprecated: Function eregi() is deprecated in /home/pimp08/public_html/tutorials/submit/show_news.php on line 36

Deprecated: Function eregi() is deprecated in /home/pimp08/public_html/tutorials/submit/inc/shows.inc.php on line 23

Deprecated: Function eregi() is deprecated in /home/pimp08/public_html/tutorials/submit/inc/shows.inc.php on line 23

Multicolored Lens Flash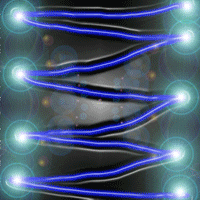 step 1
Welcome to PimpMyCom.com tutorials this tutorial is going to take you too a new world of GFX and a wow amount of fun so get ready and strapped in. This is a advanced GFX tutorial so if you find it complicated please e mail me at Avi@powbox.com and I will be more then happy to assist.

step 2
Lets get this party started by opening a 400x400 canvas and choose 2 colors from your toolbar yellow and black.

step 3
Fill in your canvas with black so its completely black and then choose yellow and use the Brush Tool to make a zigzag of lines on your canvas like such.

step 4
now you have some cool lines on your canvas head over to your filters-->Artistic--->Plastic Warp and apply that plastic warp.

step 5
now you have yellow lines with plastic warp effect. head back to filters then render and lens flare now yours going to need to apply a bunch of lens flares so I will show you what the lens flares should like and there should be 9 of them like such.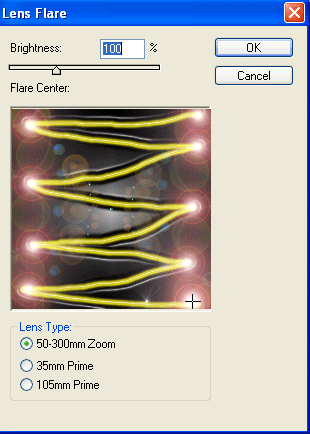 step 6
now you have 9 lens flares on your canvas at each point of the yellow zig zag. now duplicate the main layer as many times as you want for our tutorial we will be using 5 layers. inorder to duplicate the layer click and drag the layer onto the icon that says duplicate layer such as the following image.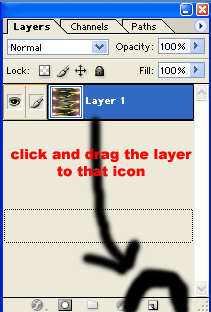 step 7
after you have around 5 layers each one needs to be changed by using different hue settings. so choose one of the duplicated layers and go to Image --> Adjustments--->Hue. and then change the hue color setting along the color line from -180-----+180 do this for each one of your 5 or so layers until you have each layer with a different hue setting like such.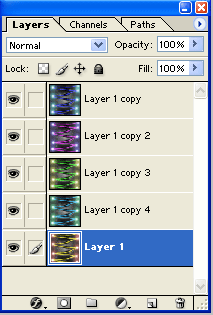 step 8
ok now time to kick it up to the next level and bring this into photoshops best friend IMAGE READY in order to this click the imageready button at the bottom of your tool bar.


step 9
now image ready will open up and your canvas will be ready for your final step. at the bottom of your canvas if you have image ready in default setup you will have the frame window, in the frame window use the arrow at the top right. and follow the following image.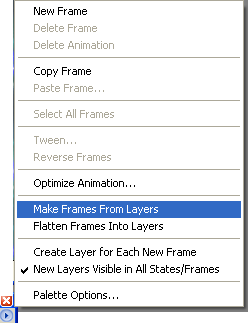 step 10
now your frame window should look something like such.


step 11
now you are done and you can follow the last image to save your sweet effect.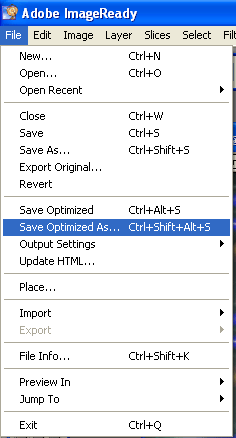 step 12
FINAL PRODUCT: