Adobe Photoshop Tutorials
[ Advanced Tutorials ] [ Basic Tutorials ]

Deprecated: Function eregi() is deprecated in /home/pimp08/public_html/tutorials/submit/show_news.php on line 16

Deprecated: Function eregi() is deprecated in /home/pimp08/public_html/tutorials/submit/show_news.php on line 36

Deprecated: Function eregi() is deprecated in /home/pimp08/public_html/tutorials/submit/inc/shows.inc.php on line 23

Deprecated: Function eregi() is deprecated in /home/pimp08/public_html/tutorials/submit/inc/shows.inc.php on line 23

Glowing Website Elements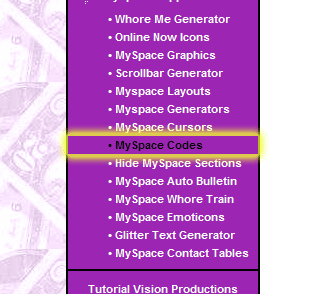 step 1
First off, take a screenshot of your site, or whatever you want to make glow.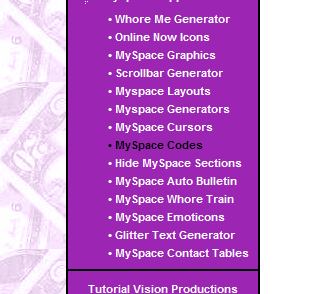 Paste it into a new photoshop document.
step 2
Take your Rectangular Marquee Tool

and make a selection around the item you want to glow.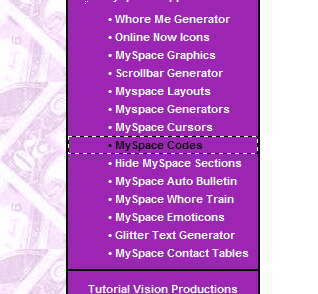 step 3
Now duplicate this layer by pressing CTRL + J. A new layer should be created from your selection. Now give it an Outer Glow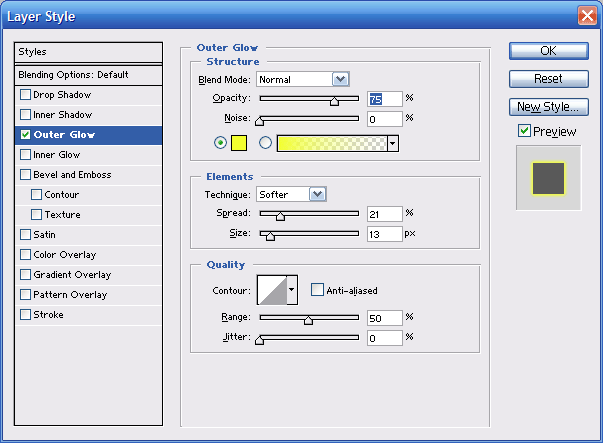 Your image should look like this: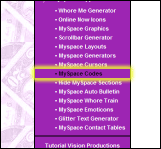 conclusion
Thanks For Reading.